Daily Tasks You Need to Do to Enhance Your Online Reputation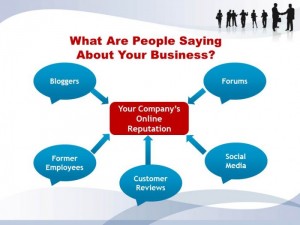 Maintaining your online reputation is a tricky exercise, one demanding equal parts diligence and creativity. In a day when Google is apt to rank the latest news relating to your site on the first page, irrespective of whether it is representative of your business, you have to be able to not only know about these attacks, but be able to react to them.
There are steps you can take on a daily basis to mitigate the effects of these events, and we've complied a handy list you can use every day to help manage your online reputation!
6 Tips to enhance your online reputation on a daily basis!
Monitor your online presence – The first order of the day is to be cognizant of what is being said about you and your brand. To attempt to handle this on your own without using many of the handy tools created for this purpose is madness. Employ tools like Google Alerts, Mention, and Topsy, among others.
Ask for customer reviews – Your customers are your best source for positive reviews and endorsements. Don't be shy about asking and rewarding them for these! This can usually help push any negatives further down the search results pages, where it's unlikely they'll be seen.
Try to be pleasant! – Even if it goes against every grain of your being, being pleasant to your customers, even the ornery ones, is a sure-fire way to grow more of said customers!
Check the Google search results – Doing regular searches in Google search and in Google Images will help you locate any less than positive mentions of your brand quickly.
Add to the positives content about your brand – Be sure to move the meter in your direction by contributing positive content about your brand anywhere you can, the more authoritative the better!
Reward positive mentions with links – This can serve several purposes. It not only puts the focus on your content, but in addition gives links to authority and relevance, rewarding them in the process.
Maintaining an awesome online reputation is a bit of work, but is totally necessary in an environment where we can be trashed quite in minutes!
Tags: online reputation
Trackback from your site.