Four Ways You Can Ramp Up the Social Media Sharing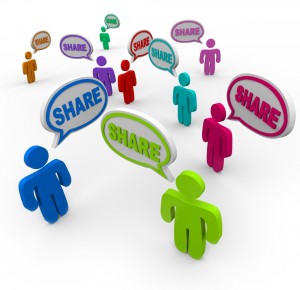 How to increase the chances of your content getting shared
Social sharing is a great way to ensure that your content has exposure to audiences you may not have had access to, and can build your business far faster than ever before. What's more, it's quite simple to set up and implement!
A few amazing reasons why you want your content shared!
To illustrate just how social media enmeshed we all are in social media, studies show that Americans are spending an average of 37 minutes a day on their various social media accounts, even more than their email! And, it looks like about 60 percent of us are doing that from our mobile device of choice.
With so many making purchasing choices based upon recommendations from friends and review sites, having your content shared socially in a positive manner only adds to the appeal of your products and services.
And last but certainly not least, the incredible reach of social media will benefit your brand in ways you can't possibly imagine.
4 Ways you can ramp up the social media sharing!
Include social sharing capabilities in your content – If you don't supply them with the ability to share it, they won't! Make sure that you prominently display social sharing buttons on each piece of content you put out there, even emails, and make certain you use calls to action to tell them specifically what you'd like them to do! Incentivize if needed!
Join relevant social media groups and get your brand known – There are many people in social groups on the major social media sites like Facebook, Google+, LinkedIn and others. Search out these groups, join the ones you are able to, and begin to make friends. You'll be surprised at the results before long!
Keep it short – Kissmetrics reports those Facebook posts of less than 80 characters are engaged some 66 percent more than longer ones. Keep it brief, and be sure to include a call to action.
Love those images and videos! – Everyone knows that images and videos are the most shared items on the web. Studies are now showing that posts with images or videos receive a whopping 40 percent more interaction than others that don't have visuals.
Trackback from your site.