Local SEO Strategies for 2014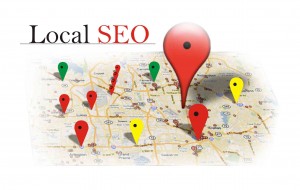 Utilizing local SEO to rank your sites in 2014 is more defined than in the past. There are a variety of best practices you should use that will certainly help you in the local search results, and with surprising speed. Let's look at a few of these techniques that will turn up the volume on your search results.
How to do local SEO for 2014
Optimized Google+ Local page – This is a must-do. Not only will it help you rank highly for this specific location, your pages will be indexed nearly immediately, and Google features these search listings, especially on mobile.
Make sure that citations, NAP listings and on-page address data are accurate – NAP (name, address, phone number) citations are a major ranking signal for local SEO, and work much the same way that backlinks do for a non-local site. Make sure you have consistent information across all of these platforms.
Optimize local pages for local keywords – This can be something of an art to weave in location geo-modifiers into your copy and make it sound human. The payoff is worth it however. Be sure that your primary page keyword, brand name and location is in the title tag, the first third of the page, and the description tag.
Business directory listings – Make it a point and claim your listings in any local directories. These will turn out to be the easiest citations you'll acquire, and will also be of great benefit in terms of SEO, search rankings and traffic.
Get awesome reviews and testimonials – Be sure you encourage your customers to leave reviews for you on your Google+ Place page, or third party review sites like Yelp. Make it easy for them to do so by providing links on your pages. And don't ever write fake reviews, or buy the same for your own site! The sites are very good now at discovering phony reviews, and it won't be good.
The good news is that Local SEO in 2014 can be performed with little fuss, just a bit of work!
Trackback from your site.