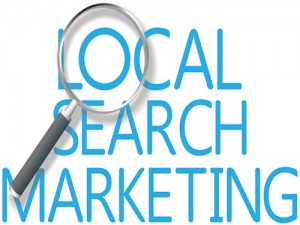 If you have a local business and you aren't utilizing local SEO for all its worth, then you are likely missing out on a huge chunk of your audience! Likewise, if you are attempting but failing at your SEO efforts because of lack of knowledge to flat out blunders, you also will be pretty lonely hanging out at the ol' website. So in an effort to avoid that dreaded scenario, let's identify 7 downright daffy local SEO mistakes you'll want to avoid at all costs!
7 Local SEO Mistakes to Avoid!
Create Separate Listing for Each Location – Not having location-specific listing for each of your locations is a lazy blunder. If you want to rank for your locale, be sure to create listings for it, and don't compound your error by duplicating the content from other locations.
Your Content Marketing Isn't Local – If you opt for the one-content solution fits all approach, you won't rank as highly for local terms, and, you will fail to win the trust and business of those locals who do find your page. Include local color!
Not Optimizing for Mobile – Having a site that mobile ready can make all the difference! Since now more than 50% of people browse on a mobile device, it's imperative to be optimized for mobile.
Flawed or Non-Existent Keyword Strategy – Not having targeted the correct keywords, or worse, no keywords at all, is a recipe for failure. Shoot for a mix of longer tail, more local in intent keywords, and only target one main keyword per page. You will rank for more than that, but you need to give Google a clear picture of what your pages are about. Whatever you do, do not keyword stuff! If it doesn't read like you really wrote it, or you can read it with a straight face, you may want to look at that.
Not Getting Reviews! – It's a large mistake not to hit up your most satisfied customers for positive reviews. This will help you in so many ways. Whatever you do, don't pay for or otherwise generate reviews on your own. They will be found out, and your site won't see the light of day for some time!
Bad NAP Data! – If your NAP data, (name, address, phone) is inconsistent across all your web and social platforms, you will not fare well. It's easy enough to do; simply make sure your business information is presented in a consistent manner.
Not Utilizing Videos for Local Terms – As well as Google ranks YouTube videos, it's a bonehead play to not create videos utilizing local search terms. Moreover, they are easy to produce and very quick to implement! 
Have you made any of these mistakes? How is your business using Local Search results to gain more exposure and increase revenue?