Why Your Business Needs Mobile Marketing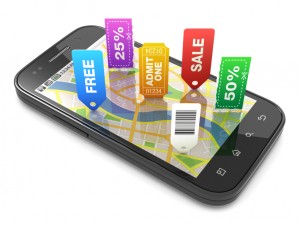 Check Out These 4 Reasons Why Your Business Needs Mobile Marketing
Here's a fairly interesting statistic: people are now checking their mobile phones around 150 times a day on average. Is that a bigger or smaller number than you might've thought?
So what that boils down to for marketers is opportunity, and for those who've either missed it or stubbornly refused to go mobile, a neglected opportunity.
However you slice it, mobile marketing is here to stay. For those who need one final push over the cliff towards mobile, listed below are 4 reasons you'll want to implement it as soon as possible.
See these 4 reasons mobile marketing can deliver for your business
Mobile is the consumer's weapon of choice – US mobile users are spending 23 percent more time on their mobile device than they did in 2013. You can also see this reflected in the chasm developing between mobile use and desktop: People spend 2 hours and 51 minutes a day on mobile versus 2 hours and 12 minutes on a desktop.
Mobile is imminently sharable – Mobile is simply by its very nature social, and this translates into the possibility that your content could have a far wider reach than you might have envisioned when you created it. Once someone shares your content, their followers and friends have the chance to share it with theirs, and so on.
Mobile users are more apt to take action – Mobile users are inclined to act. 70 percent of mobile searches lead to an action within only one hour! They are often out and about, searching for products and services, and you want to be on their radar.
More people will see or open your messages – Since now over 90 percent of American adults own a cell phone and 42 percent have a tablet, more of your communications are going to be opened. Text messages can reach people where phones might not, and an astounding 98 percent of texts are opened within one hour.
We've morphed into a world where many more communications take place in a far more compressed time period. Your business has to be mobile to stay competitive.
Trackback from your site.