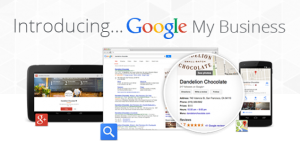 How You Can Effectively Use Google My Business
The most recent offering from the folks at Google is directly relevant to small and local business. Google My Business is a one-stop page for merchants to manage their presence on various Google products, from search, maps and Google+, Google Analytics, and even Hangouts. This is Google's attempt to take some of Facebook's thunder, by allowing its users to post and share news, events and images once, and see them populate over the entirety of their Google services.
Google says it's working on transitioning all business accounts that are on Google+ or Places for Business, and you should see this in the near future. There's also an Android app now, and the iPhone app will follow soon.
How does this all work together?
The one clear advantage this platform will have is that all of your information will be centrally located, and can be populated to your Google properties with no more effort on your part. In fact the first thing you see when you log into Google My Business is your company's information that's been taken from Google+, Places and Maps. You can easily edit to update or change any information you find there.
Next up is the heart of the operation. On one simple screen you can access the following:
Google+ Shares
Google Insights
Customer Reviews
Google Analytics
Google Hangouts
It's easy to access these form here, and you can do anything you'd normally be able to do, even start a Hangout. You can reach those functions from this screen and add content, manage review and also start a Hangout.
Is this the end of Google+?
It might be too soon to tell what this all means for Google+. For now, just think of this as a change of address. At this point there doesn't appear to be any loss of functions for Google+ and it may actually benefit from the automated atmosphere and better organization this provides.